Cute Baby Gifts
For 9-12 Month Olds
Cute baby gifts for 9-12 month olds always allow for movement. These babies are mostly crawling around all day, they have some fine motor control of their fingers and they are exploring their environment one bit of dirt and cupboard or drawer at a time. They are also becoming aware that their actions have consequences.


The Best Baby Toys for 9-12 Month Olds
Their grasp of language is improving all the time and it is often surprising to see just how much a baby at this age understands. Shape sorters and nesting boxes or stacking rings show this well. The child can be told to pick up the yellow ring or the circle for the shape sorter and then asked to find where it fits in the toy. This helps their fine motor control to continue it's development and also their language and problem solving skills.
If the baby you are buying for is closer to one year old it is worth considering a push or pull toy as these are used with the first stages of walking. These can be anything from toys which make noise or move when pulled along to a tray of blocks on wheels with a handle to push, which keeps the baby more stable during those early months of walking.


Click here for more information about the
best baby toys for 9-12 month olds





Cute Baby Clothes for 9-12 Month Olds
Because they are crawling vigorously or walking, clothes that stay on well are important for this age group. Items such as overalls can be a lot better than a dress for little girls at this stage because they don't get in the way of the knees moving.
Another less common item of clothing for 9-12 month olds is some leg warmers to help soften the impact on the knees from crawling on rough surfaces. There are plenty of fun designs available for both little boys and girls.
Click here for more ideas for
cool baby clothes for 9-12 month olds



Baby Educational Toys for 9-12 Month Olds
Due to the massive improvement of fine motor control for this age group a coloring book is well worth a thought. It helps teach the baby their colors, while also allowing them to continue this improvement in finger manipulation. Just remember to get washable crayons or markers if you aren't getting pencils. Also keep in mind that it is easier to grip a larger pencil than a skinny one.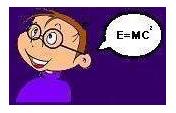 Or perhaps you are looking for baby games? Smart-kid-educational-games.com provides baby games and helpful advice for parents!
Cute baby gifts for this age include books as usual, and they are a great source of learning for a child. Stories about everyday life adventures such as going to the dentist or watching a caterpillar grow help the baby to understand their world as it happens in front of them.
Click here for more information about
baby educational toys for 9-12 month olds




Back to Best Baby Gift Ideas from Cute Baby Gifts for 9-12 Month Olds